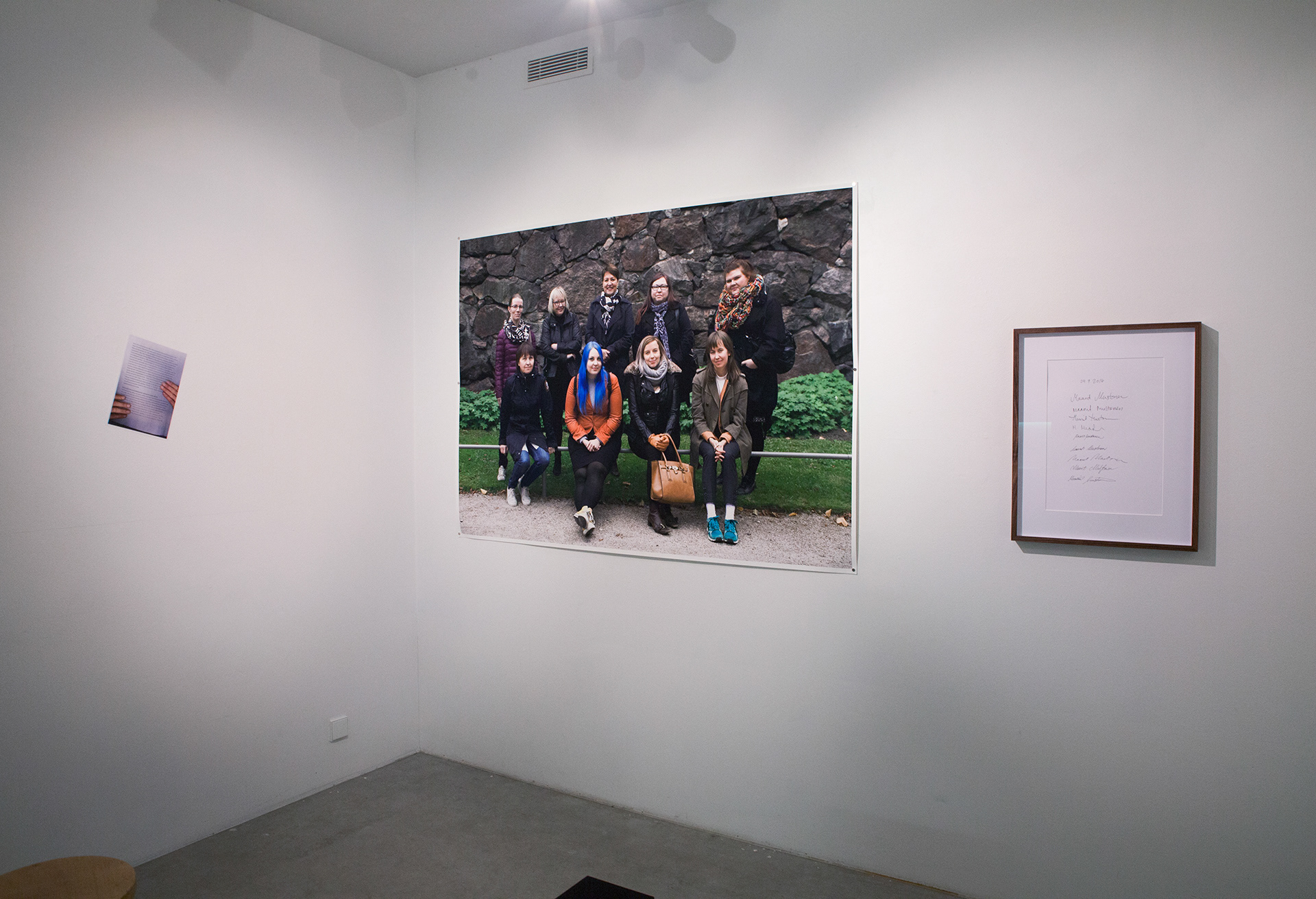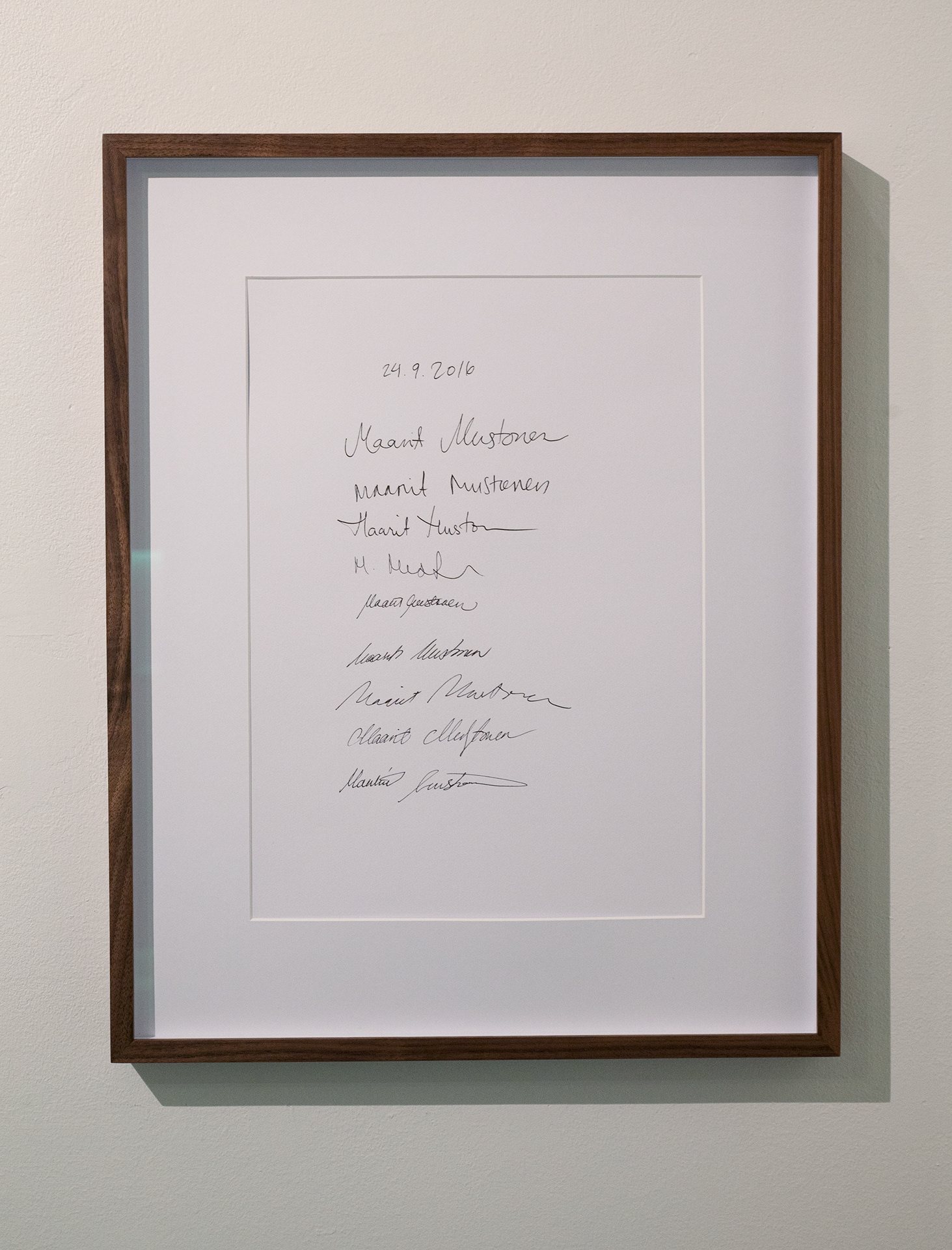 Vieraskirja
(Guest book)
Paper, pen, oak frame with museum glass
47 x 59 cm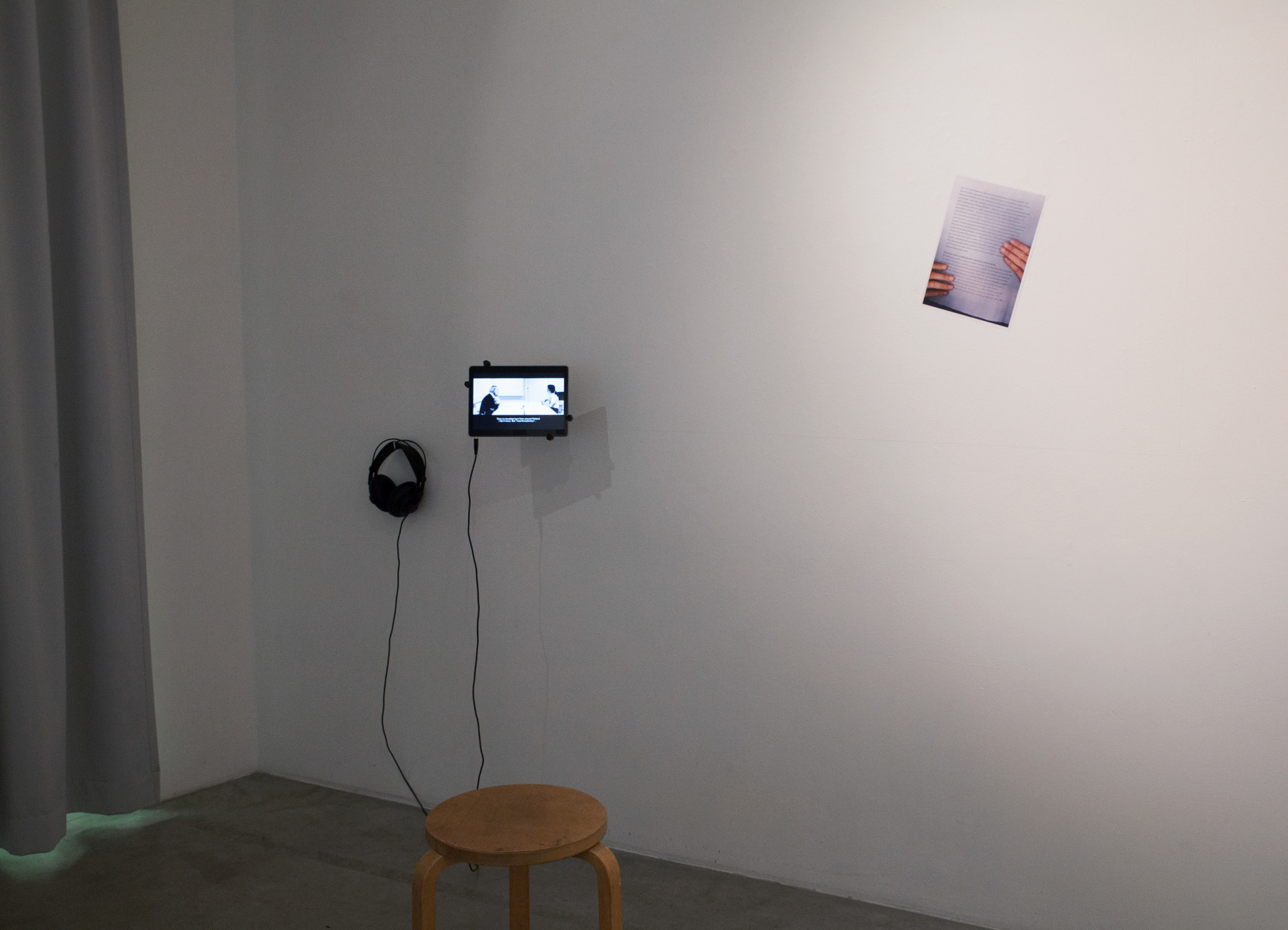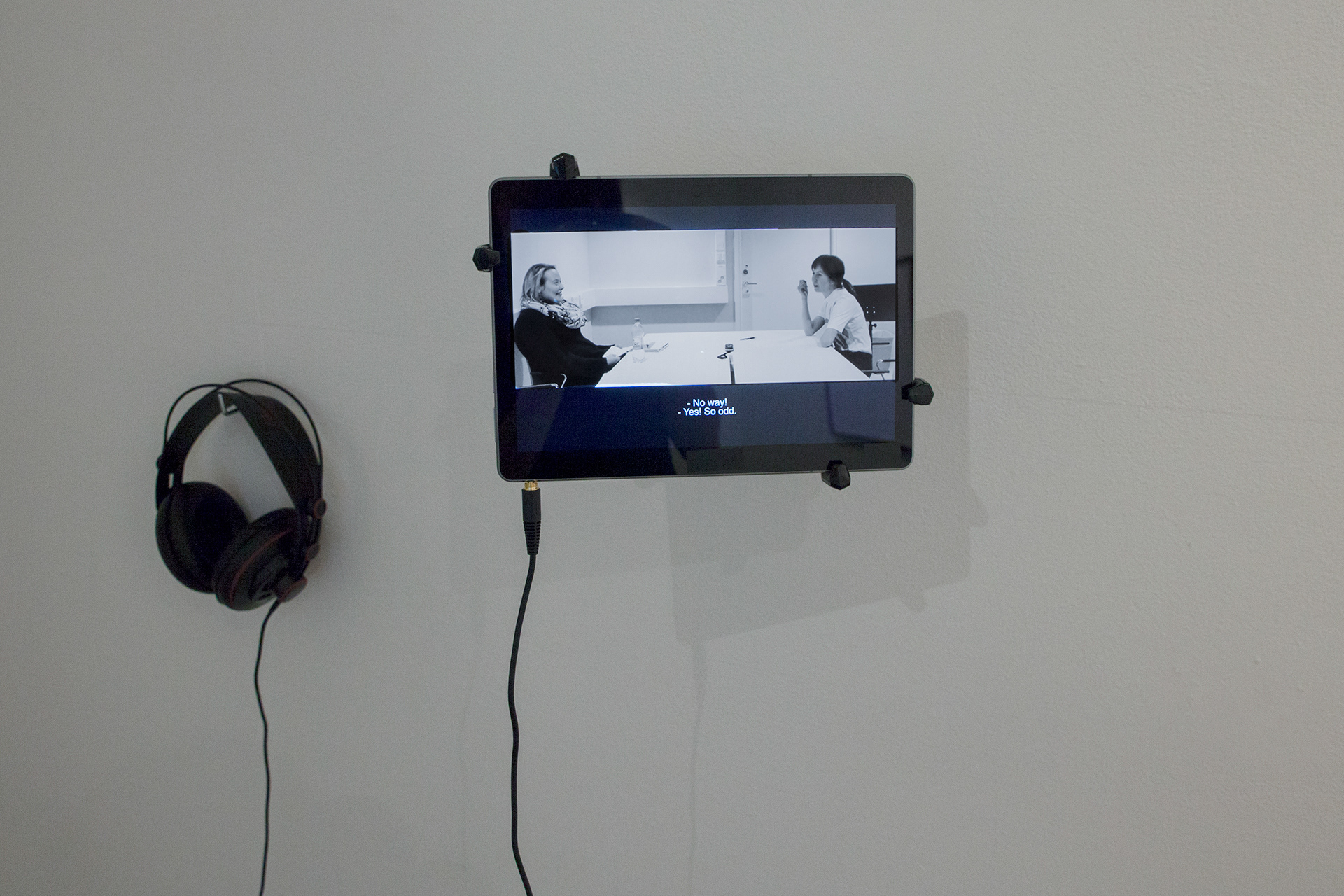 Video (20 min)
Xerox print (A4)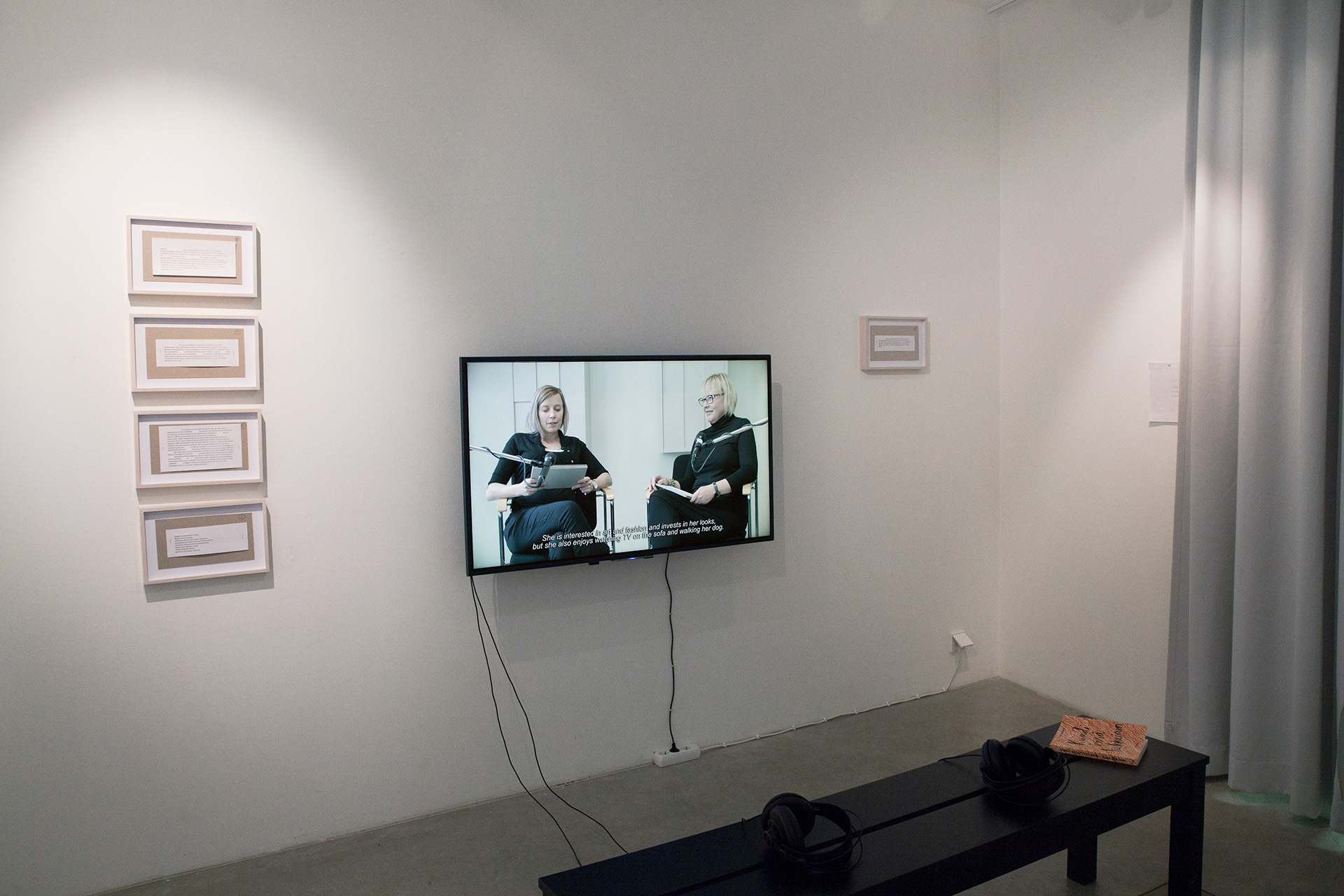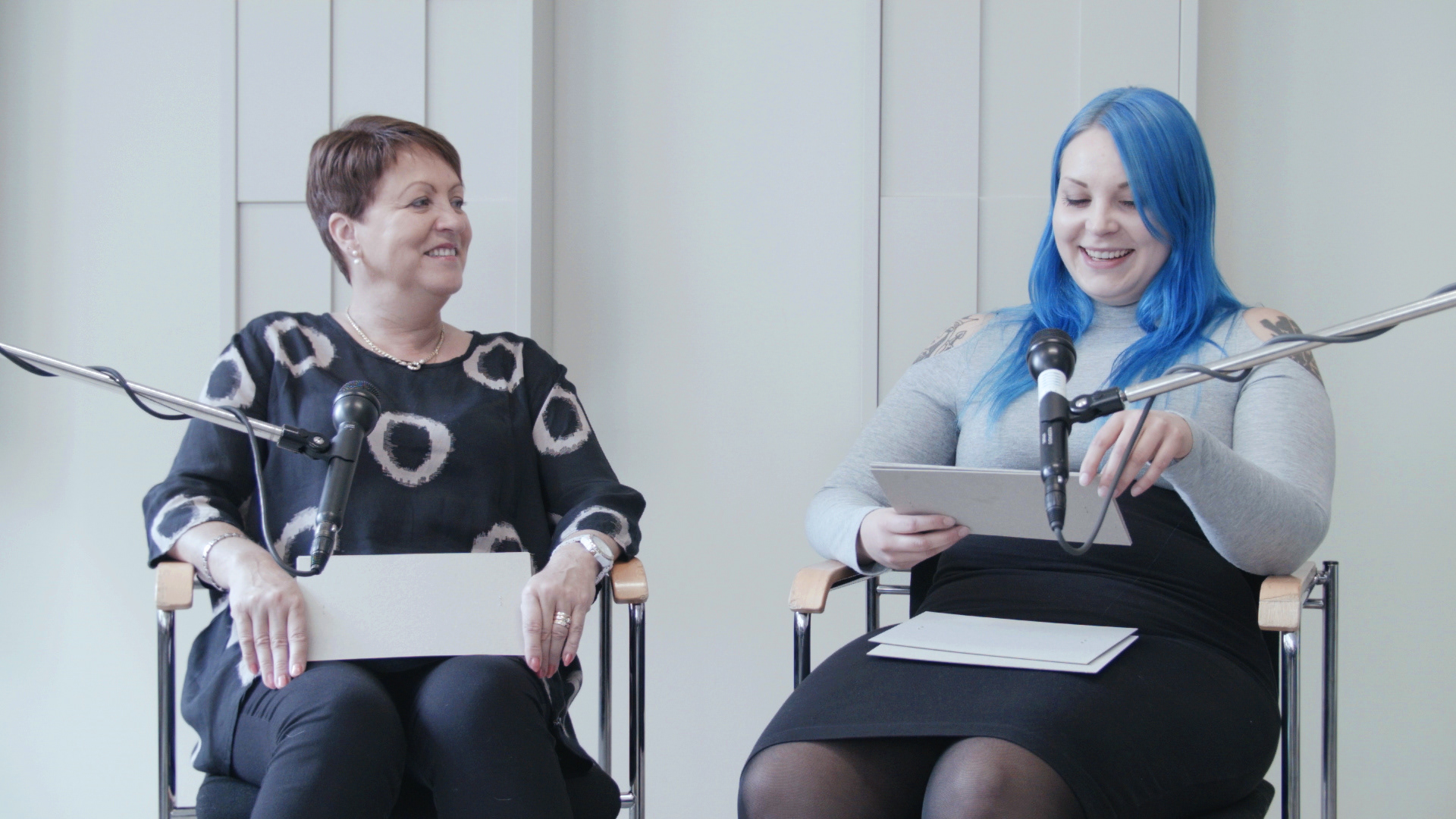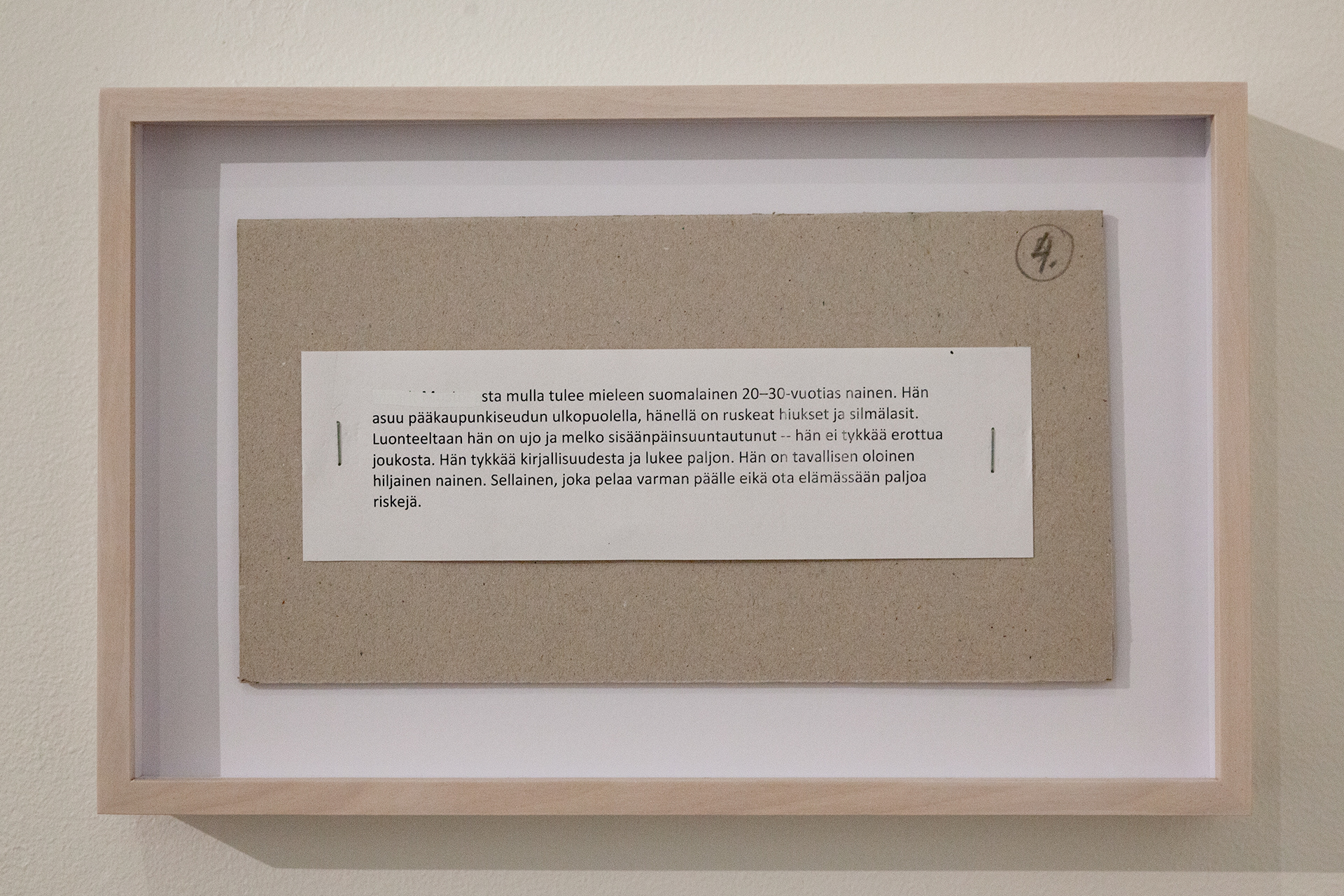 Nimen perusteella 
(Based on the Name)  
Video (12 min) 
Framed cards (cardboard, paper, ink, white correction tape, staples, 21 x 33 cm each, 10 pieces of which 5 on exhibit)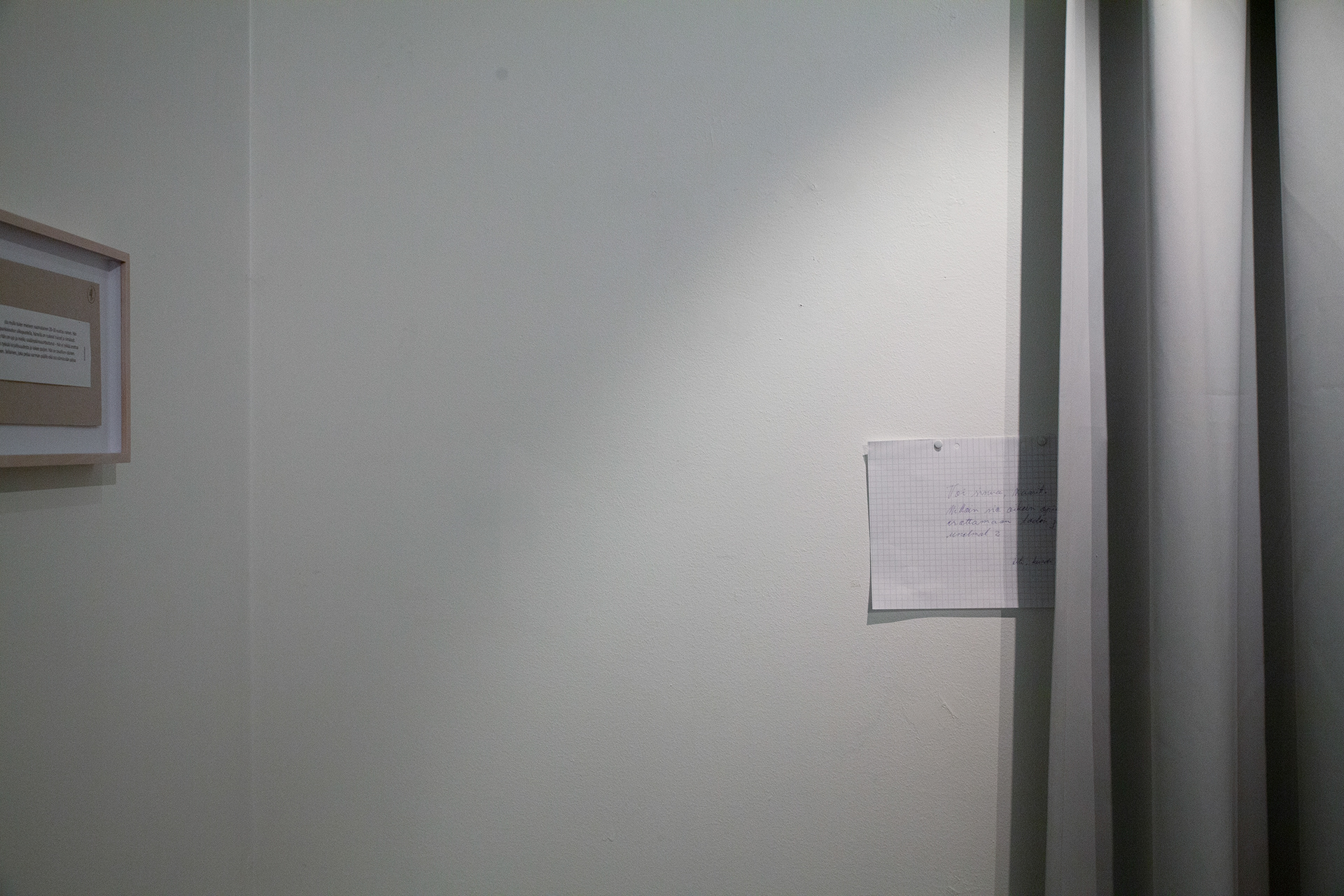 Äidit ja tyttäret 
(Mothers And Daughters) 
Ballpoint pen on grid paper
47 x 59 cm 
Quotation of a conversation between Maarit Mustonen and her mother from the book Kundi kesätukkainen (Guy With Summer Hair, Otava 1996) by Tuija Lehtinen:
Voi sinua, Maarit. Milloin sie oikein opit erottamaan toden ja unelmat?
(Oh, dear Maarit. When will you learn to tell the difference between reality and dreams?)
Handwriting by Eila Mustonen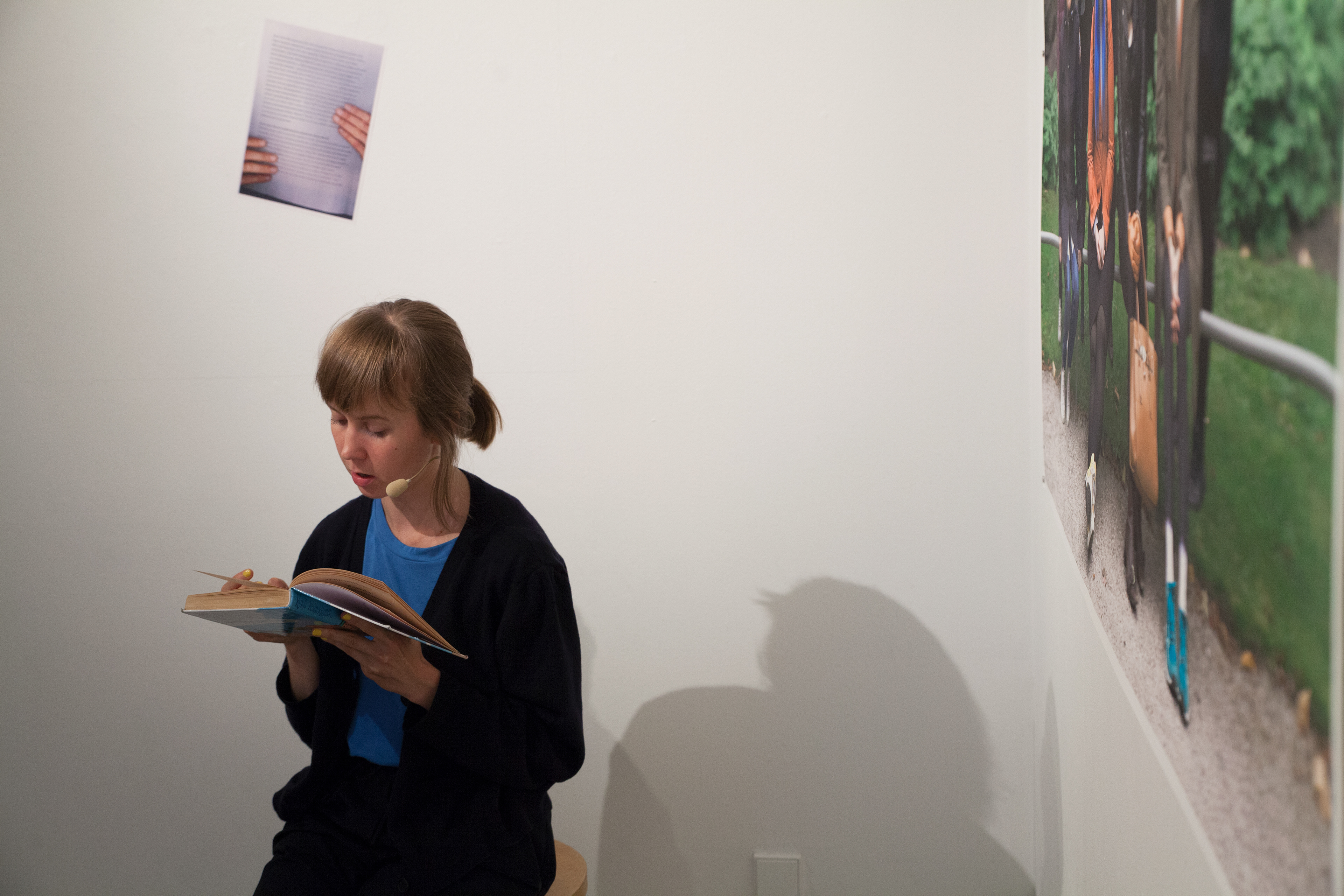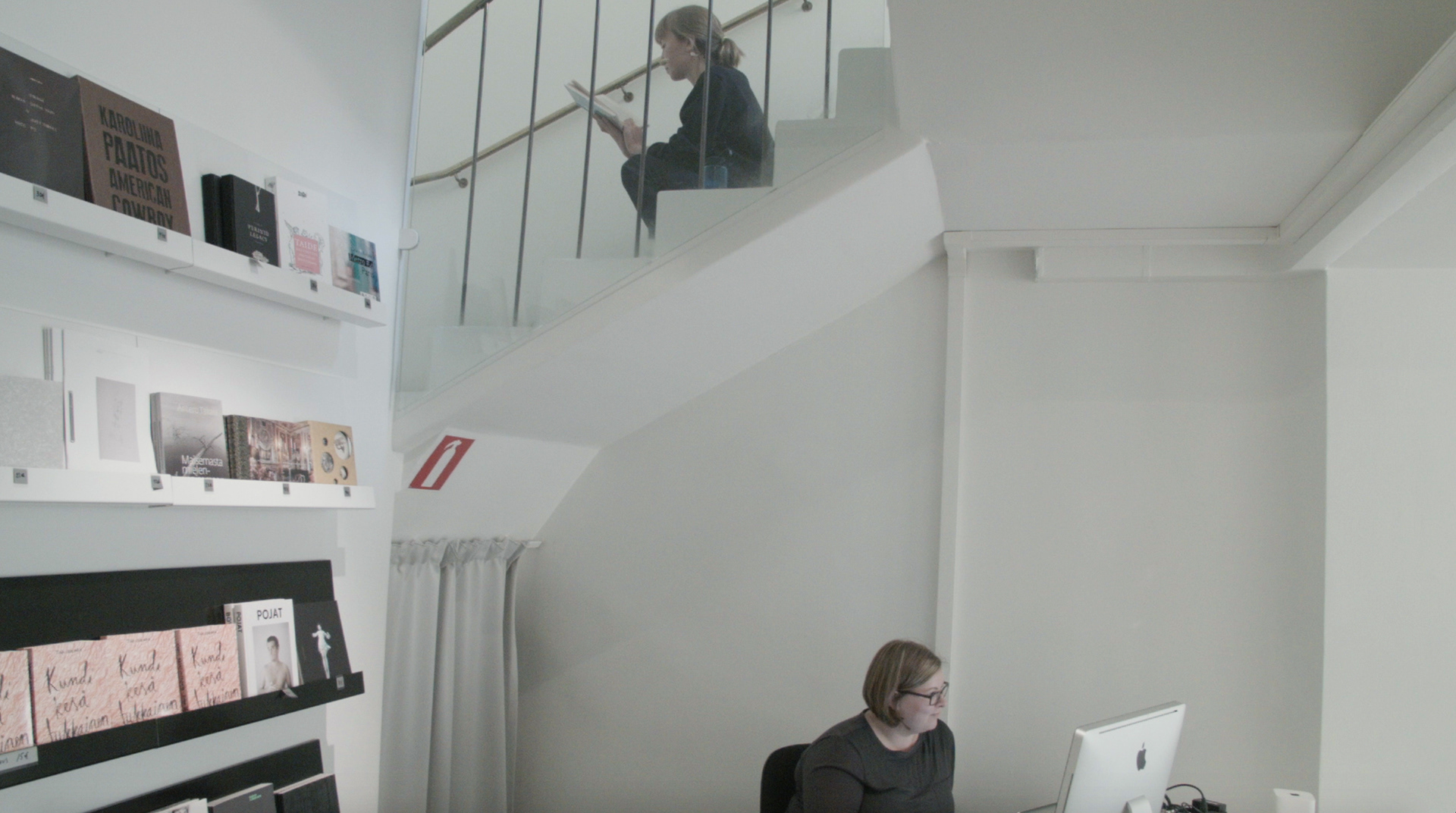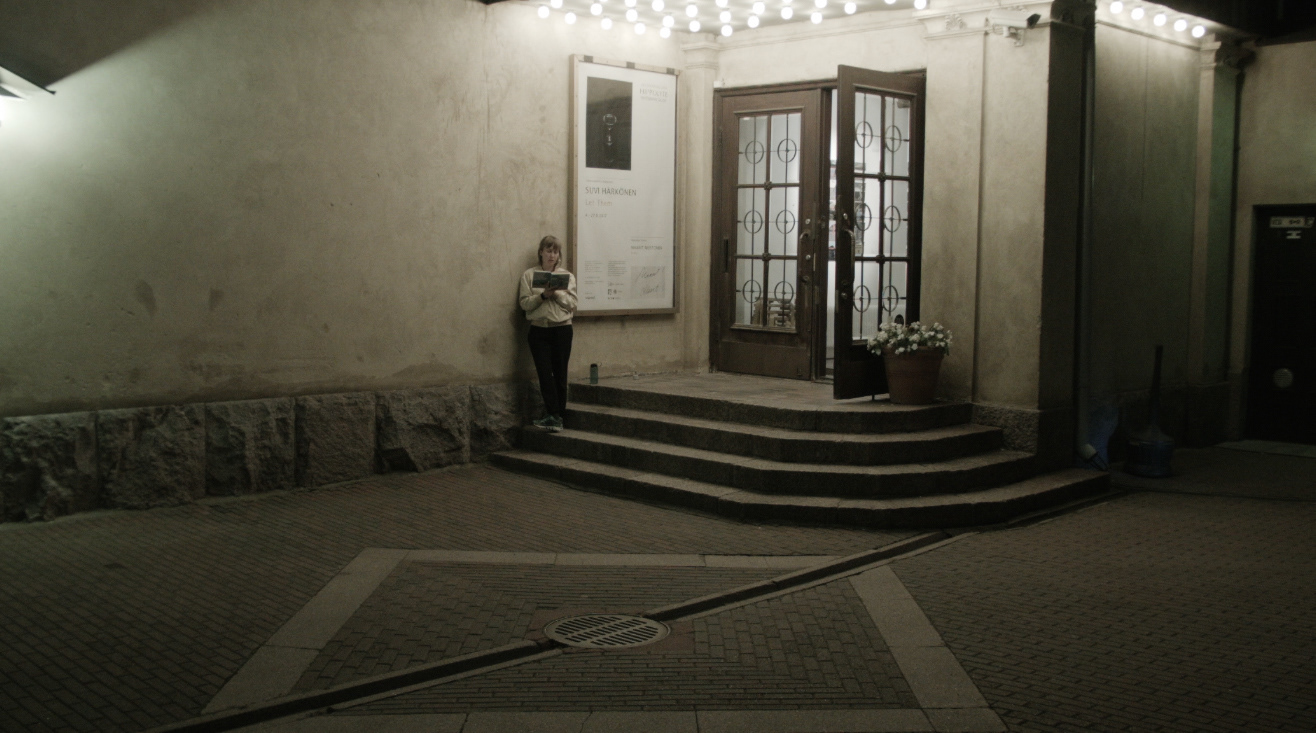 Kundi kesätukkainen 
(Guy With Summer Hair)

Performance (12 hours)
Image for the book cover


A jaunty and intensely mischievous story of a girl with a dream: some day Maarit Mustonen will become a writer!
I read from beginning to end Tuija Lehtinen's young adults' novel Kundi kesätukkainen (Guy With Summer Hair), published by Otava in 1996. The protagonist of the novel is a 16-year-old Maarit Mustonen and the story is written in first person. 
The duration of the performance was 12 hours. During the reading I moved around the gallery space and its courtyard. I wore a wireless microphone that transmitted my voice to a loudspeaker placed in the entrance hall of the gallery.
Due to the reading performance the Otava publishing company printed a new edition of the book. I drew the cover image for the edition.

Photos of the performance by Mia Saarinen (1.-2.), Verna Kovanen (3.) and Aleksi Närvä (4.).

The exhibition was supported by Arts Promotion Center Finland, Finnish Art Society, Finnish Cultural Foundation / Uusimaa Regional Fund and VISEK.